"In God we trust, all others must bring data" – W Edwards Deming
With the current trend of Data Democracy overpowering Data Aristocracy, the barriers to data access is being lowered. Every organization should promote a data culture among their employees. Which means that all employees should have access to accurate information which equips them to take data-driven decisions all the time. Since they can visualize their required data, they need to spend lesser effort tracking data and can focus on their core area of expertise. This is where the importance of departmental dashboarding comes. Where dashboards are designed for each department using hand-picked metrics. As well as, data is freely accessible to every team member.
This data culture should be imparted from top to bottom. The leadership should have a holistic view of the entire organizational metrics. Hence, they should be tracking the major metrics concerning all departments in their all-in-one business dashboard. Whereas, each department should be focusing on their department specific dashboards, that gives specific data pertaining to their department.
This strategic organizing of dashboards for each department ensures precision, targeted at the right audience. If we have a single dashboard that has the metrices for all departments, then it will be too much clutter and users from each department needs to scan through other departmental data and filter out their specific metrics. This spoils the whole purpose of dashboarding. Also, it saves a lot of time and effort for collating the data every time the team needs to analyze an issue or present data to the leadership. Hence departmental dashboarding is very convenient.
Few departmental dashboards are:
Sales Dashboards
Billing Dashboards
Marketing Dashboards
Operations Dashboards
Financial Dashboards
Importance of departmental dashboarding: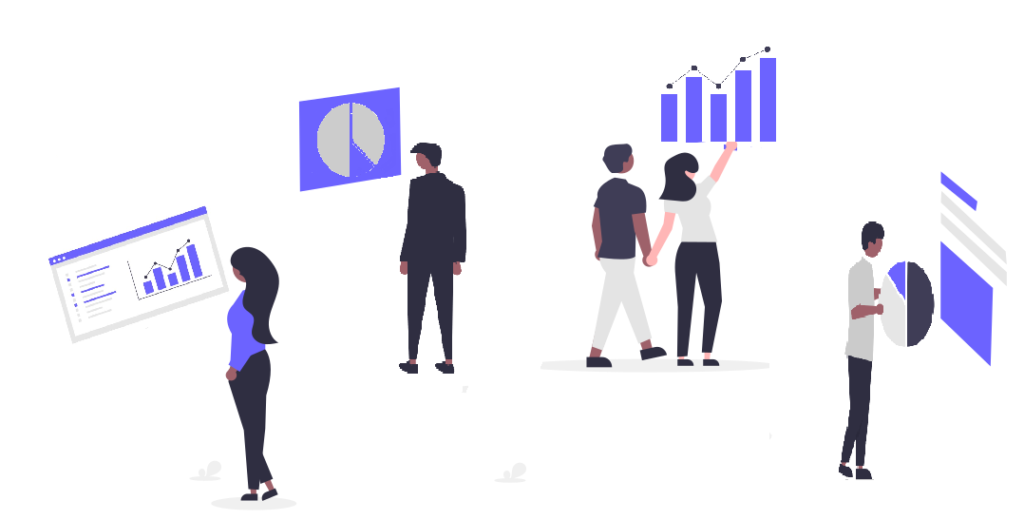 1. Departmental Dashboarding induces a focused approach within the team:
These dashboards ensure that, each team has well defined team KPIs tracked. These real-time KPIs, helps them to have a clear idea on why, how and what they need to do to attain their goals. They can analyze their individual and team performance, at any point in time. This makes them stay focused and aim to meet their team goals, which in turn ensures that the larger business goals are achieved.
2. Departmental Dashboarding helps in Identification of problems early on:
With a dashboard for each department, you are visualizing only the metrics that you require. Since the metrics analyzed are specific. Even minor bottlenecks or leaks, can be identified early on and corrective actions can be taken. Before it becomes a show stopper or directly impacts the organizational objectives.
3. Departmental Dashboarding tracks team achievements and boosts team morale:
With data culture within the organization, every employee has access to accurate information specific to their team. Which helps them track their individual Key Performance Indicators. This tracking of individual and team KPIs, brings in a sense of ownership and a recognition of their contribution towards the organizational objective. Thus the team morale is elevated, as on a daily basis, they can track their performance with respect to the goals.
Conclusion
Always use the right dashboard, that shows the metrics that matter to your department. If your team has the right metrics, they can derive meaningful insights and take well informed decisions all the time. Also, each department can track their progress towards the organizational goals, like how far they are from the goal, what extra effort is required to achieve the goal etc.